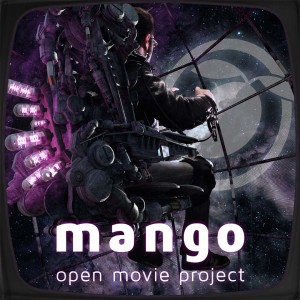 Let's celebrate the end of 2011 with a synopsis!
"When Thom decides he'd rather be awesome in space than keep dating roboticist Celia, he never imagined he was planting the seeds of Earth's destruction. Twenty years after this tumultuous romance he has to go back to the Amsterdam scene of his breakup with Celia to save the world. But are a high-powered robotic disguise and a time traveling battle fleet enough to fix a broken heart?"
So we do, in fact, already have a script! For a month or so, actually. As always, it's impossible to know how much of it will make it through to the final film, but it's a good start! I was looking at David's concept art the other day thinking, "If we make a film that looks as good as this, I'll be more than happy." But man- after the whole team puts 6 months of work and imagination into it? This thing is going to be even more incredible. The best thing about this project is going to be all the layers of ideas; it's already happening.