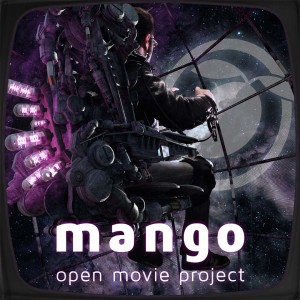 Let's celebrate the end of 2011 with a synopsis!
"When Thom decides he'd rather be awesome in space than keep dating roboticist Celia, he never imagined he was planting the seeds of Earth's destruction. Twenty years after this tumultuous romance he has to go back to the Amsterdam scene of his breakup with Celia to save the world. But are a high-powered robotic disguise and a time traveling battle fleet enough to fix a broken heart?"
So we do, in fact, already have a script! For a month or so, actually. As always, it's impossible to know how much of it will make it through to the final film, but it's a good start! I was looking at David's concept art the other day thinking, "If we make a film that looks as good as this, I'll be more than happy." But man- after the whole team puts 6 months of work and imagination into it? This thing is going to be even more incredible. The best thing about this project is going to be all the layers of ideas; it's already happening.
This project was interesting in that as opposed to only developing the technology to enable the story, we were also trying to draft a story that would help develop the VFX pipeline of Blender (most obvious examples: Awesome Motion Tracking! Keying! Stuff like that) And beyond that, almost everyone had lists of stuff they wanted (or expected) to see in there: giant robots, monsters, large-scale destruction, environment augmentation, space ships full of invading aliens (or 
Nazis
?)). My personal criteria was a bit more general. Mango would have to be fun, visually impressive, meet the targets*, and have an emotional core somewhere**. I think as long as the audience is given a simple relatable plot to hold onto, they'll be more secure going along for the ride into the crazy world we're creating (That was also the element for me that differentiated between an actual short film, and just an awesome tech demo) .
"But! But but but!" you say, "Mango is supposed to be 'No Story! Maximum Impact!'" Mannn, I feel you! But you can't have maximum impact without some sort of cohesion between shots, and you can't have cohesion between shots without incidentally creating some sort of story! But the thing we won't do is bog the whole thing down with a convoluted plot and exposition.
Things move swiftly onward!
* Although, it's… uh…  not gonna be 3 minutes.
** Don't worry- Mango will not 
make you cry
 (and if it does, I am not sure how that happened?)