In physics simulations it's very handy to make objects have a mass value based on their size. So for instance if you have one big and several small objects in a simulation(that are made of the same material) then the big object should be able to move and affect the smaller objects more then the other way around.
So we asked Sergey if he could write us a tool that works by checking the bounding box of the selected objects and gives them a mass value based on their size. And so he did! it didn't take him long :)
Download the addon here:PhysicsTools.py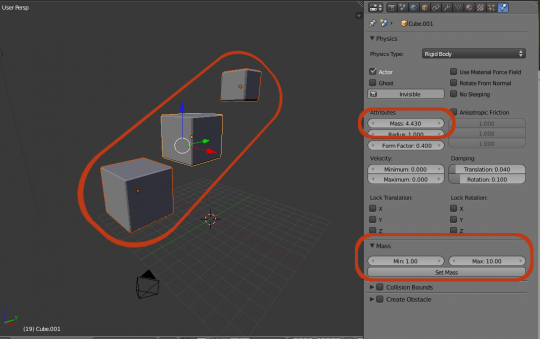 Just install the addon, select the objects you want to change the mass for and then click the "Set Mass" button in the Physics tab. This changes the Rigid Body Mass value for all selected objects based on what you set in the Min/Max.
Disclaimer: This is a production tool. It's not officially supported, so there is no bug tracker for it.