It was too hard to finish the storyboard the day before yesterday as we promised: we were fixing the script and the concept-arts while too many new ideas were incoming. But as our pre-production period allow us still around 10 days remaining we decided to take time and enhance all what we can.  It's amazing to work with Ian and we have a very high creative period in Amsterdam now.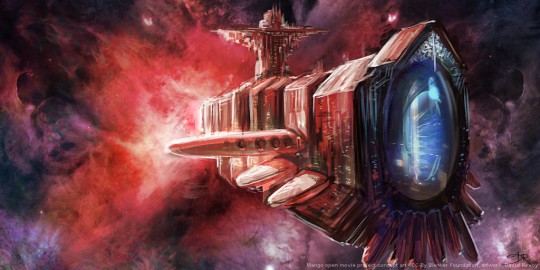 Also, this is a perfect time to blog-post older concept-arts. This are ideas we will probably never use; but this not mean they are 'dead' concept;  if you look for free CC-By concept-art, feel free to give them a try for your own 3D models. I would be happy to see them have a 3D life.
They were mostly all painted into Krita 2.4 beta, and I really wanted to thanks here the Krita team for the effort/support I could received since I started working on this project. I will probably blog post later a tutorial to show you the features I like in Krita.  There is also artworks where the base drawing were done using Mypaint straight-line branch (read this forum topic to know how more about this branch).