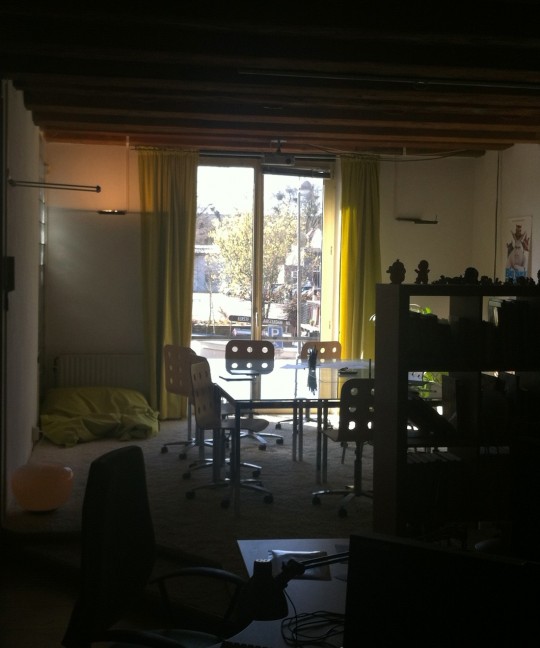 Every end of friday 18h we do weeklies – artists/devs show their work. These weeklies we try to be constructive and cheerfully positive. That way everyone can enjoy a friday drinks/dinner together and weekend without too much stress as well. Every monday at 10h we do the kick-off meeting. Then the new targets for the week are being discussed, and some asses get kicked – when needed. For Durian this practice did quite well, so I'm testing it with the team here if it works :)
Notes from today's kick-0ff:
Ian will work on moving storyboard edit
Everyone continues design work (robots, dome, props)
Target: friday basic models – also character stand-ins – ready for 3d animatic work next week
Ton/Rob and Ian will finish breakdown work (all scenes and shots numbered and quantified)
Sebastian finishes the tracking training dvd this week, Francesco assists on dvd design and html work.
Everyone does a blog post, of course!
Image: a tree across the institute already has leaves. It's spring soon!!!