So- this last week has by far been one of the most rewarding! We've finally primed the pump, and renders are coming out of the farm in a steady flow. We have about 140 seconds of 'finished-ish' film- stuff that's come out of the farm, and more or less works (though in a lot of cases we may through it through the farm again, just to fix something small). Meaning- we're actually on schedule! For now….
For time-based effects and problems, we can't see if they work or not till we send them through the farm- and sometimes the farm itself introduces glitches- so we've been doing lots of re-renders. But the farm's keeping up!
I think it's kind of amazing, actually- all of our posts have been showing the same old stuff over and over (even now I'm just kinda reposting some things you've seen before), but we have a ton of new finished stuff sitting around. I should upload some of that. Later!
That said: So many cool final shots! So I'm gonna do a super lazy blog post and just put up some framegrabs!
ALSO: Teaser next week?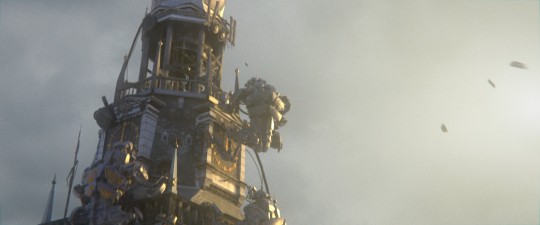 Robots climb the church tower! Check out the eyes Kjartan painted on the back of one of em. We're making all of the robots a bit more individualized.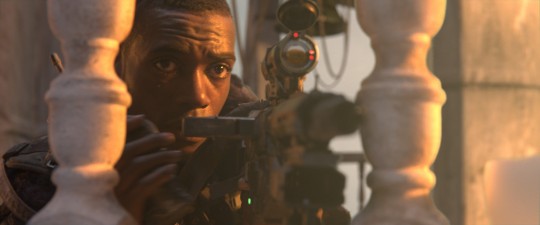 This one is almost done, apart from the slight white fringe around the keying! (Keying is hard, man). The scope is animated a bit to keep auto-focusing as he moves the gun around.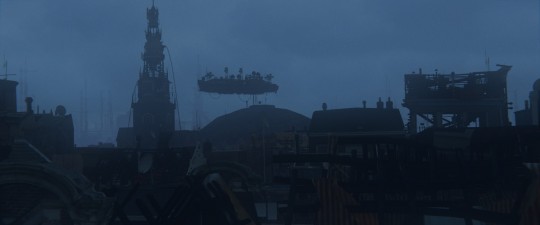 Rob's insane city.
And one shot…. (still a bit of a WIP- but mostly done).