We are working with Kemna Casting for finding us the right people for roles, they're awesome and for sure they can get us the right people. For the five older roles we will do a casting based on their portfolios, for the two young characters – Thom and Celia – they'll organize a casting this week for us.
Chances are very high they'll find us the awesome  actors, but we shouldn't rule out the chance something magic happens online as well. So, here's your chance if you want to become a movie star! Rules to participate:
0) You have to be available in Amsterdam Studios on one day, either 7-8-9-10 or 11 May.
1) Pick a character from below's list
2) Record yourself acting out at least the lines of text, upload it to YouTube/Vimeo as Creative Commons
3) Paste here the link to the video
4) We pay in eternal fame; lots of fun and a great movie credit.
YOUNG THOM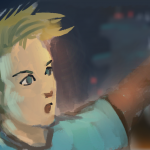 All that and the bees knees*. The wisdom of age is yet to tell him that he's an idiot youth. All the cool kids are becoming astronauts, and Thom's gonna ride that spacewave. 
– 18-21 year, male
– typical "a bit stupid" teenager
– confident, thinks he's cool
– dialog lines
CELIA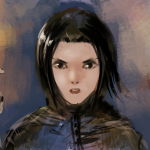 Who needs boys when you have a penchant for advanced neuroprosthetics? Celia is serious, aloof, and would never ever ever use her knowledge of robotics for evil after a stupid breakup**.
– 18-21 year, female
– typical "a bit stupid" teenager too
– serious, cute with an air of potential danger and evil
– dialog lines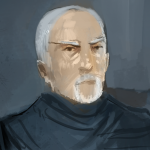 OLD THOM
The bees have their knees back. The wisdom of age has told him there is no 'wisdom of age'. He's been there, surfed that, and come back home a tired man. He's been thrust center stage once more, though, as part of the SEFTRI's*** last salvation attempt. 
– 50-60 years old, male
– former astronaut, sophisticated
– agile
– dialog lines
TECH-HEAD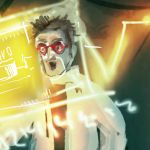 Tech Head has the best job ever- assuming the robots don't get through the dome. He designed this system from the ground up, and he can destroy it! Except that everyone would yell at him. He hates it when people yell at him. Please- no more yelling. 
– 20-30 years, male or female
– nerdy, not a typical warrior
– dialog lines
CAPTAIN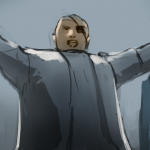 Ripped from his high school dreams of directing rock operas, most of Captain's life has been spent in the strict ranks of the SEFTRI. Now, with all of his superiors dead (or something like it), he's leading this group of the best and the brightest the remaining world has to offer. Perhaps he can finally satiate his creative appetite with this final operation. 
– 40+ years old, male
– Big, loud, expressive, director role
– Character clashes with Thom
– dialog lines
BARLEY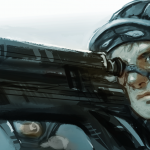 Is Barley happy? Is he sad? Does he have the inscrutible chisled titanium face of an enigmatic warrior?**** The only thing anyone knows is that he's a good guy to have by your side when the robots decide to attack.

-20-30 years, male
– cool warrior, athletic
– dialog lines
GENGHIS
What's a girl named Ghengis to do? Join up with the SEFTRI as soon as possible. So the military's been defunct for years, and they haven't heard from the outside world in 6 months, but dammit, someone's got to maintain a sense of propriety in this operation.

– any age, female
– assistant director
– typecast: angry asian girl (can be anything though :)
– dialog lines
*He has a whole jar of them back home. Very hard to collect.
**Spoiler: Never ever ever! That would be insane… 
***Save Earth from the Robots Initiative
****Uh huh. And a bucket of grenades.