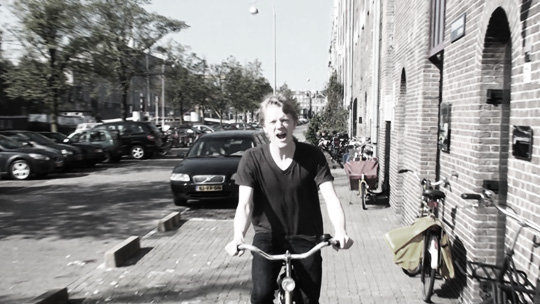 Project Mango is going to happen for real! Little is known still now, but that only makes it more exciting :). A summary of what we do know now:
Ian Hubert – Project London fame – is going to be director-writer.
Short film of 3 to 5 minutes with as theme "Sci-fi in Amsterdam"
We're going to explore and improve the Open Source VFX pipeline with Blender.
Ian is in Amsterdam now, for a week's visit to explore the city and figure out what's "Dutch" really (or how to avoid it). In the coming month he's scheduled to get a concept and a preliminary script drafted even.
In the meantime we also will get ready for a call-for-participation. Check the Join the Team link above. We already decided to get early involvement from two great artists to help setting it all up: Jeremy Davidson and Sebastian Koenig!
What we like to see help with now is to help out us with crazy cool inspirational concept art! Get pictures of Amsterdam and show us how to get this cute cuddly city convincingly merged with a sci-fi concept. Post links here, best stuff we'll add to the gallery here.
More soon,
-Ton-