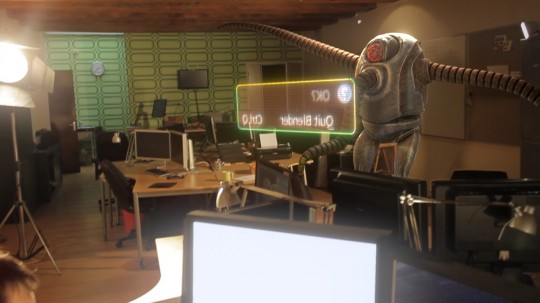 We're releasing today's video amidst quiet protests from the team. Once you get this close to done, it's hard to release it before it's all polished and perfect (and understandably so! The closer we get to the end, the harder it is for the community to know what's done or not). But! We're uploading the video every day, and here's where we're at! As usual, lots of shots are actually further along than they appear; most all the destruction simulation and shards are completed- they just aren't rendering at the moment.
A lot of work left for Friday, but definitely manageable! We're making sure everything necessary is being sent to the render farm tonight, so we can lay in the image sequences tomorrow! We still have one shot left that really needs a bit of work, but with everyone working together tomorrow morning, it should totally come together.
Stay tuned for the final!