EDIT: Got what we needed! THANKS! If anyone else has been working on stuff, feel free to still send it in! I'm sure we'll still have a great use for it. We're going to have diagrams/blueprints everywhere. But don't start if you haven't already. 
This entire film takes place in one location, presenting us with a lot of interesting opportunities. We already have a blend file representing the entire place, meaning that I can just sit back and fly around the scene to identify possible shot angles and stuff like that- perspectives that would never occur to us thinking about the scene just our heads. Since the entire set up is actually all planned out in physical space, I'd love to take as much advantage of that as possible.
We have this light table at the institute that's big and bulky and industrial looking, and would be perfect sitting in the control center. We're looking to make a cool map of the location we could print out and have on the light table as a bit of set dressing (and okay, I admit, maybe use as a rad poster).
Is that something any of you would be interested in making? I know there are probably some blueprint or map buffs out there. It doesn't have to be super precise- just has to look legitimate. Vaguely retro. I don't know if there'd ever be a specific shot of it in the film, but at any rate, when you're filming as high res as we are, no detail goes unnoticed!*
We'd need it in a few days, so we could make sure to get it printed before the shoot!
If you're giving it a shot, say so in the comments! No sense wasting folk's time having multiple folks making the same thing.  And for those wondering, we'll have an actual modelling sprint type deal at some point, I suspect- this is just to get ready for the shoot!
Here's a link to a zip file of reference images.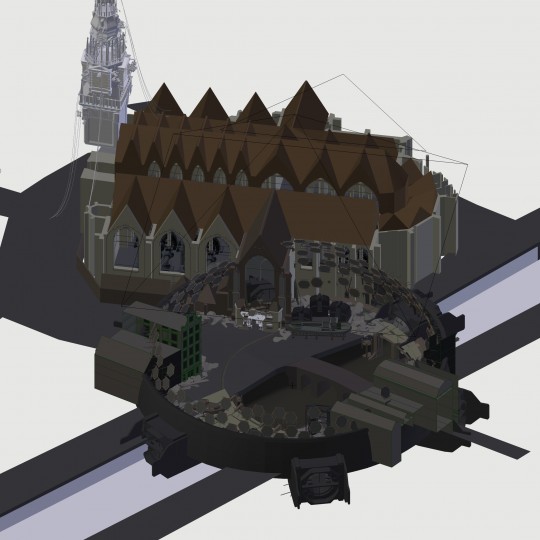 *Unless if it's, like, ridiculously super tiny.