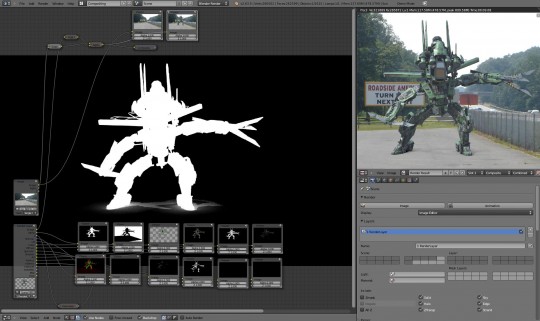 Hello everyone!
A few weeks ago I posted about the Blender Demoloop. I gathered all the feedback, polished the files further and worked together with Campbell and Brecht to solve a few issues. A short summary of what we did:
Fixed behaviour of demo mode script (initial animation now plays back only once and the file loading starts from the first instead of the second file in the list)
Fixed a bug that crashed Blender when rendering with Cycles (interface redraw at file opening was conflicting with rendering)
Migrated Arizona render to tile compositor
Migrated BMW file to tile compositor
Improved Blenderella model display to focus more on details
Fixed Frankie animation (there was a bug preventing correct mesh display)
Fixed Island rendering (a Cycles fix prevented the image to render correctly since textures were out of scale)
Fixed Sintel Bamboo scene (a bug prevented linked libraries from loading)
It's now time for a second, and possibly final, call for testing! In order to test the demoloop it is necessary to use a very recent release of blender
How to test the loop
You can download this archive (~400MB) and try opening either _start_demo_CPU.blend (cycles render will be done with CPU) or _start_demo_GPU.blend (cycles will use GPU). WARNING: you need a very recent (trunk) version of blender, which you can download here. If you encounter any issues please make sure to mention your blender build, OS and basic hardware config (RAM, GPU, ecc).