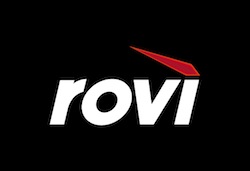 Our open film projects and the 4k re-rendering of Tears of Steel don't go unnoticed by the industry. We're very happy to confirm today that Rovi Corporation has offered to become Premium Sponsor for our project, to fund the work we're doing here to get an amazing 4k (Ultra HD called now) version of Tears of Steel.
Rovi Corporation will premiere the first screening of several minutes of 4k ToS in April at the famous NAB show in Las Vegas.
Rovi Corporation press release
We expect to release the new version (downsized to HD, and a 2k DCP) shortly after. The 16 bits lossless frames (and OpenEXR originals) will be available some weeks after – it takes a while to upload another TeraByte of data.
Thanks Rovi!
-Ton-