After finishing the Track, Match, Blend DVD this week I could finally start doing something more useful for the production.
In order to help with the reconstruction of the set at the Oude Kerk I have started tracking various shots that I took there, getting a more or less good geometry reconsctruction out of that. But there is always a slight error margin in these tracks, so the resulting geometry is never 100% perfect. Still, it is very useful to get a sense of scale and proportion with some actual footage. The nice thing about Blender's tracking system is the flexibility to link in several shots at once and align the cameras manually, to get multiple views aligned, and thereby getting a pretty big point-cloud reconstruction of the scene.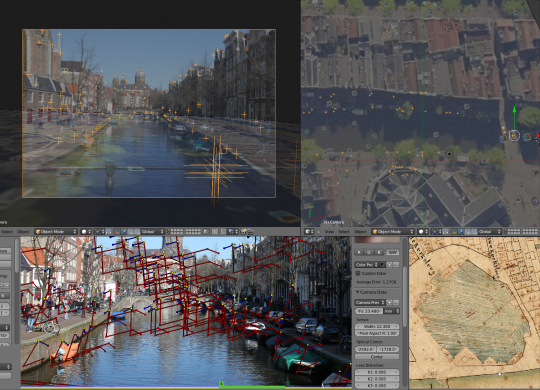 This point cloud can then be used to create simple geometry from it that can then be used for scene reconstruction etc.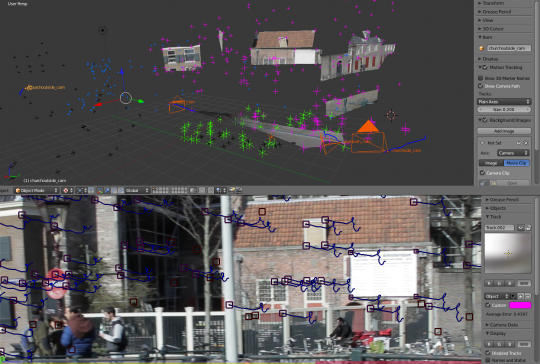 The next development target is a more advanced way of aligning several shots to eachother as well as to some already existing geometry. First this will not influence the actual solution, but once we get Keir's new solver it will probably even be possible to set some known constraints to help the solver. But being able to constrain the camera orientation to certain points will be the first step into that direction.
Sergey is already on it! And knowing Sergey, it can't be long until this becomes possible. :)